Join The Fun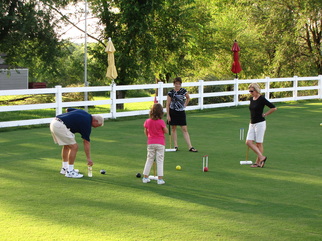 We are a small 6 Wicket club. We play a variety of croquet games.
American Rules 6 Wicket
Association Rules 6 Wicket
Golf Croquet

We Offer Two Levels of Membership

Club members that are also members of the USCA have court availability on the weekends to be able to practice and compete to prepare for tournament they travel to. These are the people that are playing the American Rules or Association Rules 6 wicket on a National Level.


Social Members are members that are wanting to play Golf croquet on a regular basis. They can come to the weekly open play without any additional cost.


Both memberships allow you to come at open times and practice when the court isn't being used. You get a 50% discount on any of the club events and parties. Both allow you to bring guest one time each for free play to see if they like it.
Social members can take advantage of training classes to be held this summer if they want to learn a different game.

Club Memberships are $225 for a couple and $150 for a single.
Social Memberships are $200 for a couple and $125 for a single.
USCA Memberships are $65 & $100 for a couple through the club.

You can also pay to play.

Bring another couple or just your friends. See who can be the champs!!!

We use Golf croquet as a way to introduce people back into playing croquet again. Most all of us played the game as a kid. I learned in my Grandparents side yard. It was a lot of fun then but even more fun now.

We play a fun easy version of Golf Croquet. Not the serious one played Internationally

You can get updates by liking us on Facebook.

---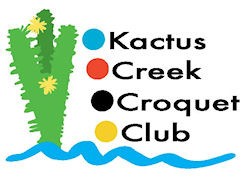 Matt Griffith Kactuscreek@yahoo.com
13312 NW 76th St, Parkville, MO 64152
816-665-6762